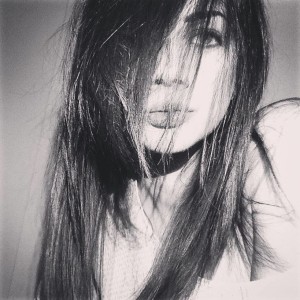 Logan Brendt is a writer and artist based in Los Angeles. As Music Editor at Ladygunn Magazine, she was instrumental in overseeing the creative direction of the musical content. During her duration there, she conducted interviews with Jared Leto, Kesha, and Shirley Manson, among many others. Another highlight was her live photo set of Depeche Mode during their Delta Machine tour.
Logan has also contributed to BULLETT, Z!NK, and SHK.
Her first fictional publication "Four" is a short story in the Rough Magick anthology which also features Logan as the cover model.
Anything else can be found in 140 characters or less.