Featured in Rough Magick
"Logan Brendt's 'Four' takes us to the underworld with its discussion of death and transformation."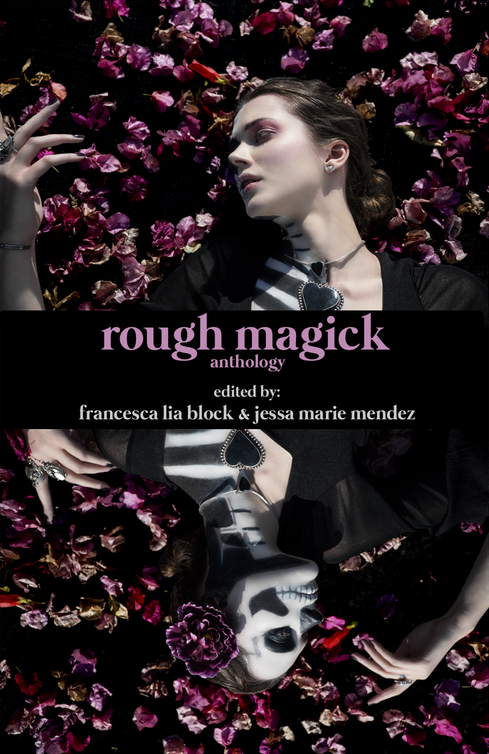 In Rough Magick, we have gathered together a collection of haunting, sometimes chilling, short stories and poems about the darker side of love and sex. Some of the stories are magical; some are more realistic and the "magic" comes through in language and lyricism. Some protagonists are teens and some are adults. There is romanticism and eroticism and even horror. What unites the stories is that the writers have boldly faced love's shadows in unique and gripping ways.
CONTRIBUTORS:
Laura Lee Bahr, C.N. Blakemore, Francesca Lia Block, Logan Brendt, Manuel Chavarria, Tracy DeBrincat, Jilly Dreadful, Amanda Yates Garcia, Denise Hamilton, Sarah Herrington, Ashley Inguanta, K.T. Ismael, Kira Lees, Mary Pauline Lowry, Jessa Marie Mendez, Justina Aura Nemoy, Francesca Padilla, Genevieve Salazar, Alise Wascom, Tegan Elizabeth Webb, Daniel Weizmann
Purchase on AMAZON
(Logan Brendt is also the cover model & cover designer)